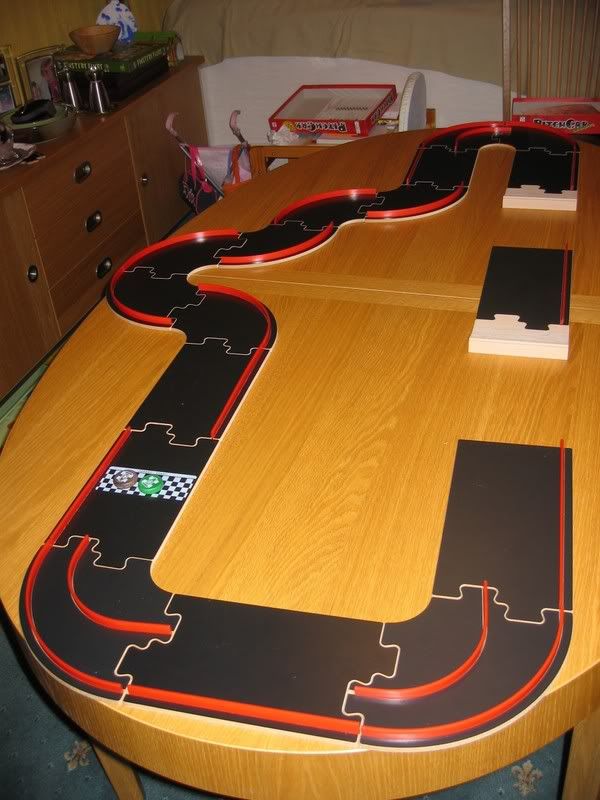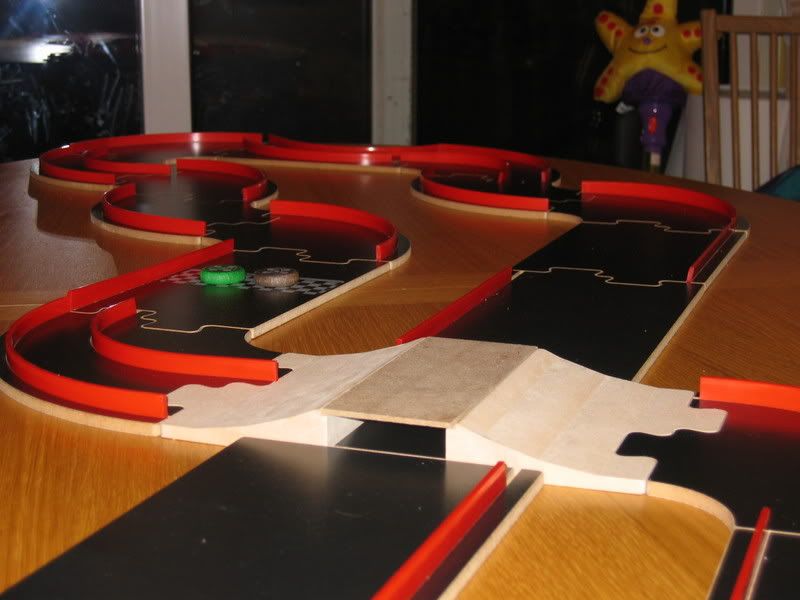 Mal came over and he played
Diamant
with Lisa and I. He quickly got to grips with the rules and appeared to enjoy himself. He even won the second game!
Game One:
Paul - 59
Lisa - 48
Mal - 42
Game Two:
Mal - 38
Paul - 34
Lisa - 7
Game Two seems low scoring but Mine 3 collapsed before we found any precious stones! Lisa didn't fair too well...she stayed in a little too long three times.
Mal and I then spent until midnight playing
Pitchcars
. Mal really enjoyed this. We decided to take some photos of two of the three tracks we played on (see above).
We decided taht we will have a lifelong championship goping...Mal has gone into an early, although assailable lead with 5 wins to my 4.
Mal did far and away the most impressive manouevres, including managing to clear the double jump in one flick...twice! His victory was well deserved.