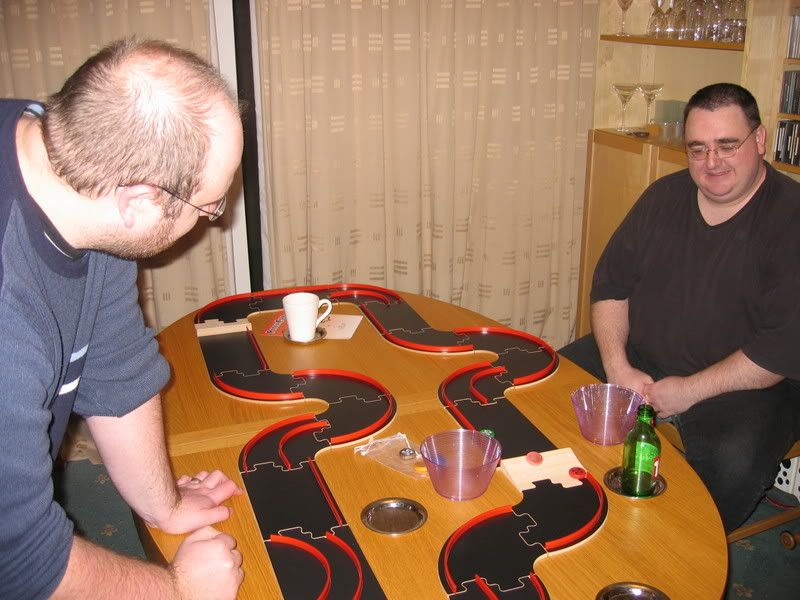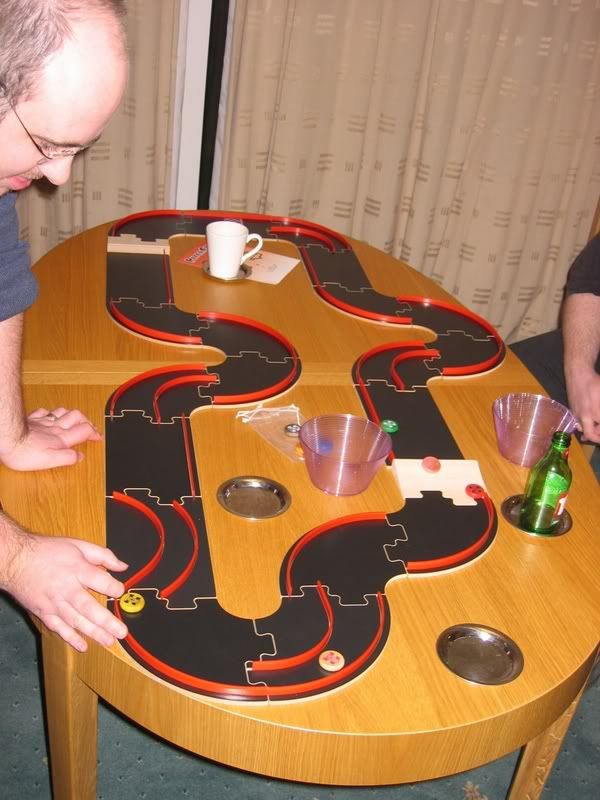 The usual Monday night fun took place...
I was joined by Spencer, Greg and Andy. First up was a quick game of Hey! That's My Fish. Despite not having played before Spencer won! (Spencer - 32, Paul - 27, Greg - 22, Andy - 15).
Vin then arrived and we built the Pitch Car track shown above! Despite not having played this before Andy won and Vin came second. Paul was next with Spencer then Greg bringing up the rear.
We then sat down again for a go at Niagara. Vin impressed us all by winning this (eventually) with 7 gems. Greg and Spencer each had 6, Andy had 5 and Paul had 4 (although he only needed a yellow one to have one of each colour). This game took longer than usual as there was a lot of tactical 'stealing' going on!
A great evening!